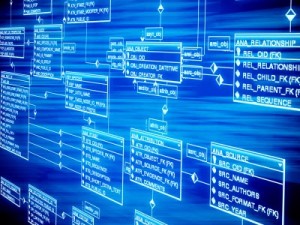 Job Title: App and back-end developer
We are currently recruiting for three new developers in our Pretoria office. The successful candidates will work on a new software platform. There is a strong focus specifically on web, iOS and Android app development.
Updated: Mar 28, 2016
Experience: Advanced level
Functions: Information Technology, Developer
Compensation: R highly competitive
Description
Our team of programmers report to our head of software development.
The software development team is a small group of programmers, based in Pretoria, and work with our teams in London and Edinburgh. They're a creative bunch of perfectionists, and they're good with mathematics.
If you like a challenge, and want to be part of an awesome team of agile programmers, coding the next big software platform, then this might be the job for you. We're not like most of the big companies.
If you like to work for a big boring company with lots of bureaucracy, where software development projects run over several years, and nobody knows how their bit fits into the bigger picture, then this won't be the job for you.
As a data analytics developer, you must enjoy working with leading edge technology, using advanced mathematical techniques, and being part of a solutions-focused team.
As a developer, the role will be to collaborate as part of a small team of internationally-based developers and consultants. Our offices are in London, Edinburgh and Pretoria, and we use the latest technology to allow us to work securely on our projects from various locations.
Skills and requirements
At least two of the following:
Ruby / Ruby on Rails
Java Spring / Java EE
ASP.NET
HTML5
CSS
SQL
About the company
We are a small international software company based in the UK and South Africa. Our data analytics software helps our clients make clever use of their data.
Our software uses the latest techniques in data fusion and data analytics.
Our software developers are a creative bunch, and they like efficient programming in the latest software languages. And they're a bunch of perfectionists.
MDP's consultants develop reliable and lasting financial models that clearly describe and anticipate any business risk. Our focus is on building effective financial modelling teams. We innovate to design more efficient, more accurate and more transparent models while helping our clients develop and enhance their in-house talent.
To apply for this role email us at: consulting@modellingdesign.com